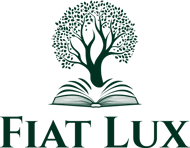 Parapsychology: Philosophical and Poetic Approaches
This freely accessible zoom dialogue is an initiative by Rico Sneller (Netherlands), Natalia Abdel Fattah (Lebanon), Hans Gerding (Netherlands), and Gianluigi Segalerba (Italy/Austria).
Telepathy, telekinesis, out-of-body experiences, near-death experiences, foresight, clairvoyance: they are and have always been reported. All too often, debates about their (lack of) reliability ensue. A scientific approach is limited. Sceptics may or may not outweigh believers. In the end, undecidability seems to 'settle' the issue.
It remains a pity that undisputed scientific empiricism usually determines the condition of possibility. The latter roots on its turn in an uncontested notion of the human 'subject'. A subject, so the argument goes, can be rational. Therefore, it can decide the nature and criteria for truth. Something is 'true' if a rational human subject can see that it must be true.
But what if the rational subject is itself problematic? What if the subject can perceive the world from other positions of consciousness, culminating in paranormal experiences? What if, nonetheless, scientific research confirms the veridical character of some of these experiences?
There have always been philosophers and poets who have accepted the reality of these phenomena and have taken the challenge of putting into question the rational subject. Philosophers, by not allowing classical empiricism (Locke, Hume, etc.) to exhaust science and by extending 'knowing' or 'knowledge' beyond the borders of human control. Poets, by harvesting the fruits of wild imagination. (Cf Charles Bukowski: "Poetry is what happens when nothing else can.")
In this monthly series of online 90 minutes meetings, a variety of speakers will introduce philosophers and poets who offer unexpected perspectives on parapsychological phenomena. After the introduction (15 minutes), an invited respondent will react, and the floor will be open for dialogue among all participants.
The aim of this series is:
to open and facilitate alternative approaches to research and thinking about reality

to inspire further reading and studying on the debated subjects

to stimulate new global and transdisciplinary networks
The aim of our sessions is not to share personal experiences. It is rather to enable understanding: through philosophical accounts and poetic approaches.
A Telegram group (the same as a WhatsApp group) functions as a platform for exchanging ideas and information. Speakers are invited to propose a short document (a short text, a video, a podcast, etc.). This document will be shared amongst the audience in advance of the session. The announcements are made by email, in which you will find the zoom link and a document for the next session.
Time slot: 19-20h30 CET (=20-21h30 Beirut) . NB weekdays vary!
16 February 2023 Introduction: philosophical roots of parapsychology.
Speaker: Hans Gerding (Netherlands). Response: Rico Sneller

24 March 2023 Nature and Spirit are One. Schelling and Healing.
Speaker: Christopher Satoor. Response: Gianluigi Segalerba

28 April 2023 A Metaphysics of Assumption: Hans Driesch (1867-1941)
Speaker: Rico Sneller. Response: Roel Teeuwen

19 May 2023 The Unconscious Roots of Healing and Inspiration: Carl du Prel
Speaker: Rico Sneller. Response: Natalia Abdel Fattah

23 June 2023 Survival After Death.
Speaker: Titus Rivas. Response: Mieke Heijerman

1 September 2023 Near Death Experiences and the Paranormal
Speaker: Rico Sneller (Netherlands). Response: Huguette Beyens

29 September 2023 Carl Gustav Jung (1875-1961) and Parapsychology
Speaker: Hans Gerding. Response: Theo Verheggen

27 October 2023 Transpersonal Psychology and Therapy
Speaker: Tatjana Kochetkova. Response: Iman Ibrahim.

17 November 2023 Theosophy and Parapsychology
Speaker: Pablo Sender. Response: Meera Chakravorty

22 December 2023 The Soul and Reincarnation, Surviving Death.
Speakers: Jingchao Zeng and Ann Van Sevenant.

Register by sending an email to: h.w.sneller@gmail.com